The best way to improve the clarity and sharpness of your photos of stationary subjects is to use a tripod to support the camera during the shot. Because we are breathing and our hearts are beating, we cannot hold the camera completely still. But a tripod can!
A steady camera on a tripod ensured the surrounding rocks
are sharp during this 1/4 second exposure.
There are many variations of tripods on the market, so it can be confusing to shop for one. Here are some features of a floor-standing model to consider:
What material are the legs made of?
Your main choices are aluminum (less expensive but slightly heavier) or carbon fiber (much more expensive but lighter). You'll probably pick aluminum to start.
What controls let you adjust the length of the legs (and thus the height of the tripod)?
Tripod legs usually have three (or more) sections that you can adjust. The controls are either flip levers (easier to use with gloves on) or twist locks (a little more "fiddly").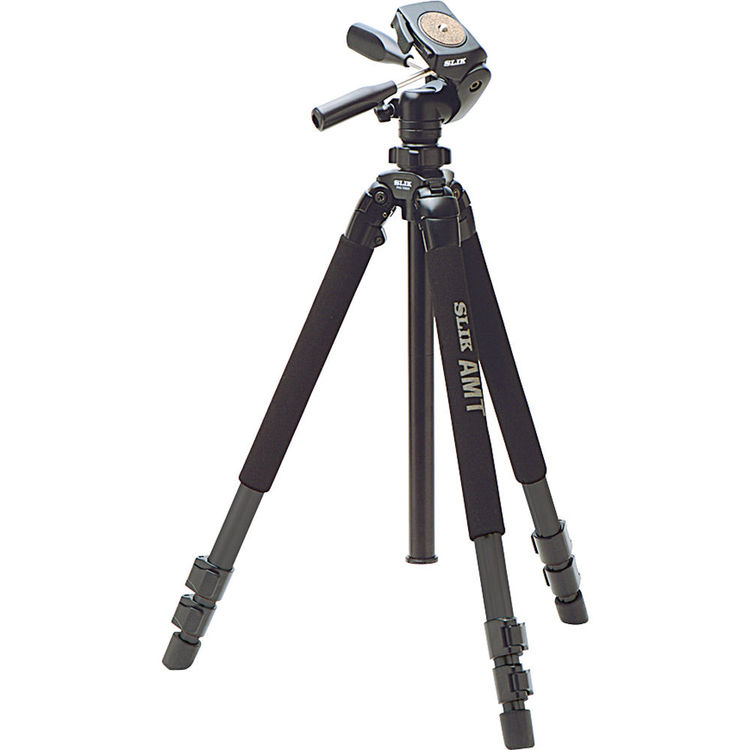 Aluminum tripod with flip lock levers, 3-way head with quick release plate

How tall does the tripod go without extending the center column?
If your tripod is shorter than your eye height, then the picture you saw while standing upright will change its appearance when you bend down to look through the camera on the tripod. If you are working on a hillside, a tall tripod means it will be the right height when you adjust the legs to shoot downhill.
If you have to raise the center column to make the camera reach your eye height, your camera will be less steady than when it rests on top of all three legs. So buy a tripod that almost comes up to your eyes without having to raise the center column much or at all.
Tripods are essential for sharp pictures after sunset.
What kind of tripod head (where the camera attaches) does it have?
There are two basic types: a 3-way head and a ball head. A 3-way head allows you to adjust the camera in each direction separately: forward and back, left or right, horizontal or vertical. If you purchase a 2-way or video tripod head, you will not be able to turn the camera sideways for vertical shots because video cameras only shoot horizontally.
A ball head lets you move the camera in any direction by loosening one knob. The disadvantage is that loosening one knob means the camera can move in any direction you don't want.
Ball head versus 3-way head is a very personal choice. It's best to visit a camera store and try them out to see which one feels best to you.
Does the tripod head include a quick release (QR) plate?
The bottom of your camera has a hole with threads called a tripod socket. A tripod head has a screw that fits this socket. These are all the same so your camera will work with any tripod. However, without a quick release plate, you must screw your camera on or off the tripod head each time you want to use it. This gets old FAST!
A separate quick release plate screws on to the bottom of your camera using the same tripod socket. But it snaps or slides into the tripod head when you want to attach it to or take it off the tripod. Consider this feature a must-have!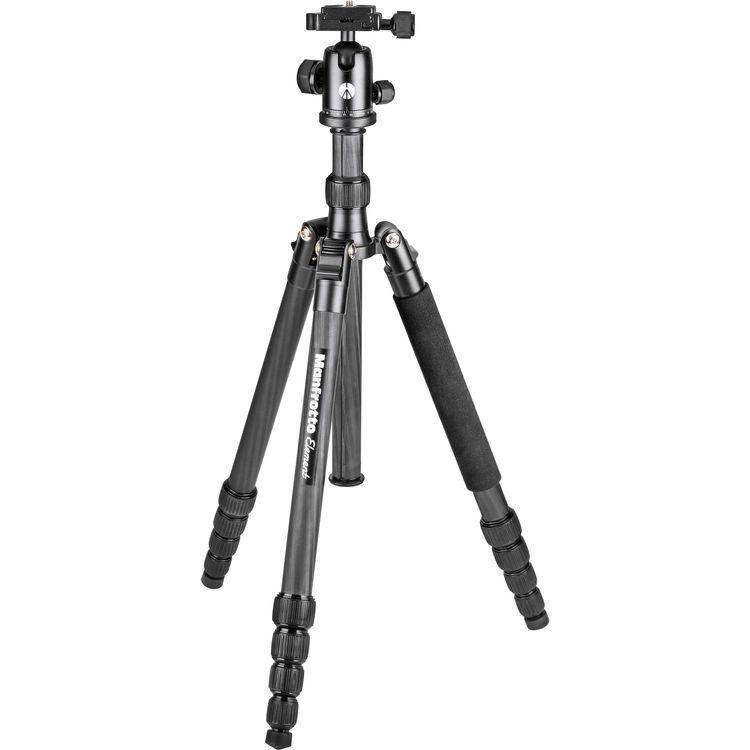 Carbon fiber tripod with twist locks, ball head with quick release plate.
How much weight can the tripod head hold?
Be sure the tripod head is strong enough to securely hold your camera with the longest lens attached. Otherwise, your camera may sag and not stay in place when you tighten the controls. Also, look for a tripod that has sturdy metal knobs instead of plastic ones. Plastic controls are not as strong as metal and you will fight them in an effort to keep your camera positioned where you want it.
With these features in mind, you should be able to narrow your choices to a tripod and head that will work for you. One last piece of advice...spend enough for your tripod that it will be sturdy and easy to use. If you skimp on your purchase, you will just be frustrated and will give up using the tripod. (Note: tripod images from the
B&H Photo
web site)
Learn more about tripods and other helpful accessories in my one-day
Getting to Know Your Digital SLR Camera
class on February 24, 2018, in Missoula, Montana.
Click here to register online.